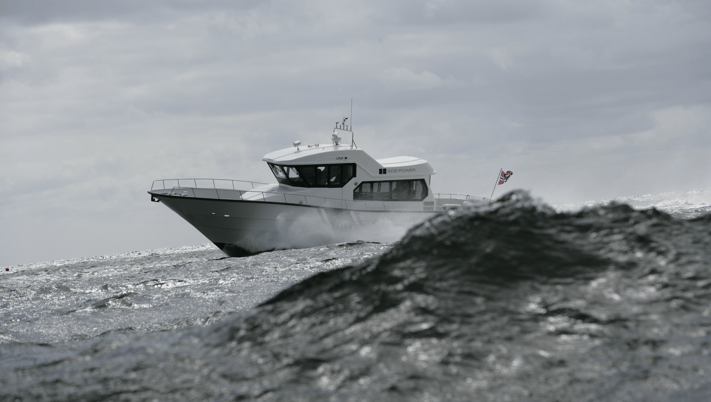 Side-Power by Sleipner Motor are proud to introduce this new base of knowledge. Here you will find articles, videos and web pages about thrusters for workboats and stabilizers for yachts and commercial vessels.
The Side-Power audience
Our content is written directly to naval architects, designers, boatbuilders, captains and vessel owners: Professionals who are looking for technical content relevant to their day-to-day work.
To meet your high expectations, I am proud to invite some of our sharpest minds and most specialized resources to contribute. This blog will give our customers a unique opportunity to access Sleipner's experience and knowledge, accumulated since the company was established in Norway, in 1908.
Side-Power is all about quality and innovation. While working at the cutting edge of production and technology, the philosophy made necessary by the harsh Norwegian waters has not changed since the early years: "making products you can rely on."
The topics: stabilizers and thrusters
Writing for professional readers, we will address topics such as the pros and cons of stabiliser systems, how to plan for installation of a hydraulic thruster system and how a stabiliser system will affect the safety and comfort aboard, to mention a few.
Our ambition is to make the industry best practices and latest news available to you, along with research and tips that will contribute to your continued success in your business.
What to expect from the Side-Power Marine Blog
We hope to make this blog a go-to place for naval architects, designers, captains and boatbuilders, and hope to see you back here every week. Please feel free to give feedback if there are topics you want us to look into, or if you have other inquiries.
You can subscribe and get the articles sent directly to your inbox. Attached to every article, we provide you with a free download, mainly pieces of in-depth knowledge, like this: Installation Guide for Stabilizers→